Laurel Village and Village Heights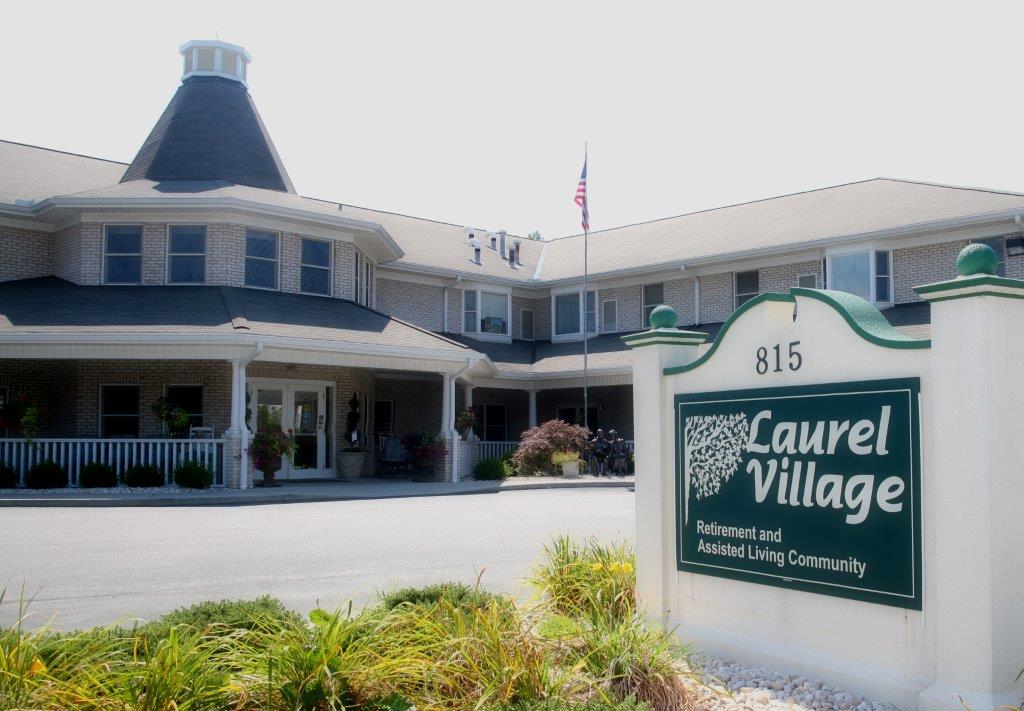 Our mission is to provide the highest quality of professional services to senior adults. We are committed to offering our residents a living environment that promotes independence and dignity while providing assistance of daily living in the security of a homelike atmosphere


We bring to the Assisted Living environment over 50 years of experience in providing quality care to senior adults. Our specially trained staff are on duty 24 hours a day to meet the changing needs of the residents. Supportive services include assistance with activities of daily living such as bathing, dressing, and medication assistance.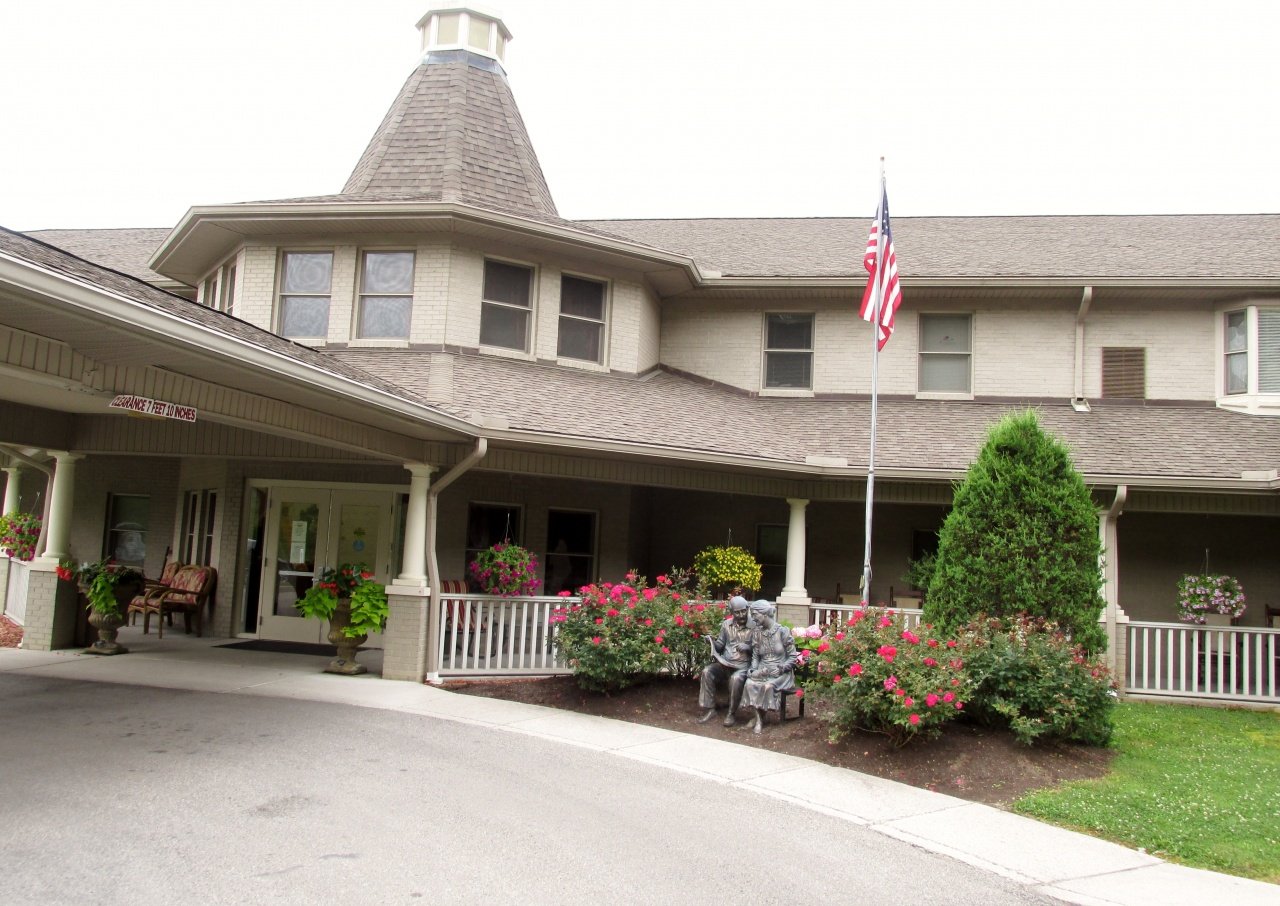 - Relax with your favorite book in our library by the fireplace.
- Take a leisurely stroll in our paved courtyard.
- Pick your favorite sunny garden spot to grow flowers and vegetables.
- Enjoy exercising in our wellness room.
- Schedule family get-togethers at our Shelter House.
- Reserve the Florida Room or Private Dining Room for special occasions (Birthdays or Holiday Parties).
- Grab a couple friends for social hour, movie night, or game night.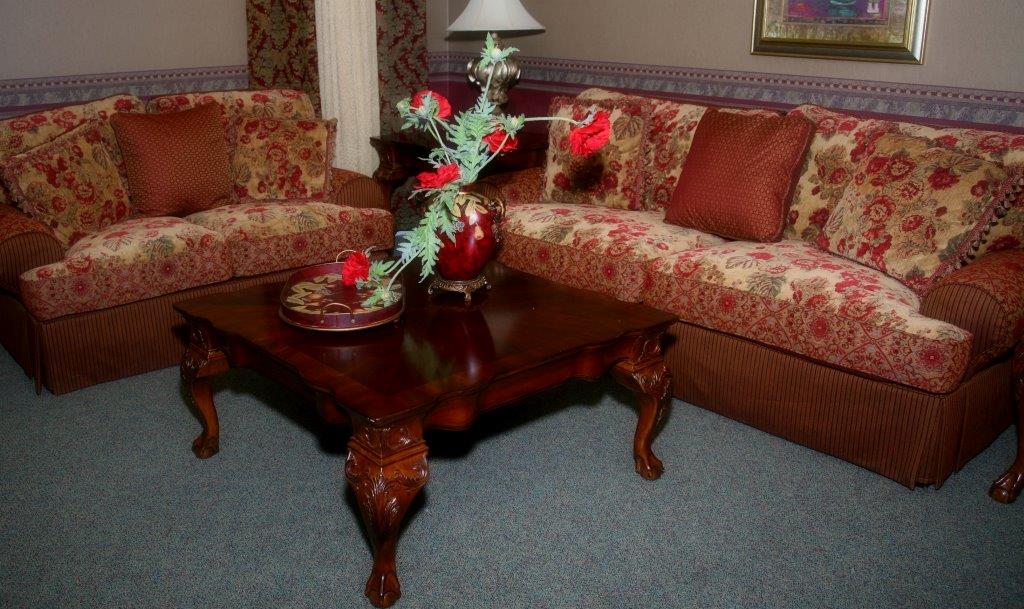 Residents live in comfortable private apartments including efficiency, one bedroom, and two bedroom units. Each apartment includes full kitchenettes, handicapped accessible bathroom, bedroom and living room dining area. Our large resident apartments create a place that your loved one can call home by furnishing them with their own furniture. Bring along your photos, plants, and favorite mementoes and create your own special place. Residents have access to the elegant dining room, cozy living rooms, beauty/barber shop, launderettes, private dining room and landscaped courtyard.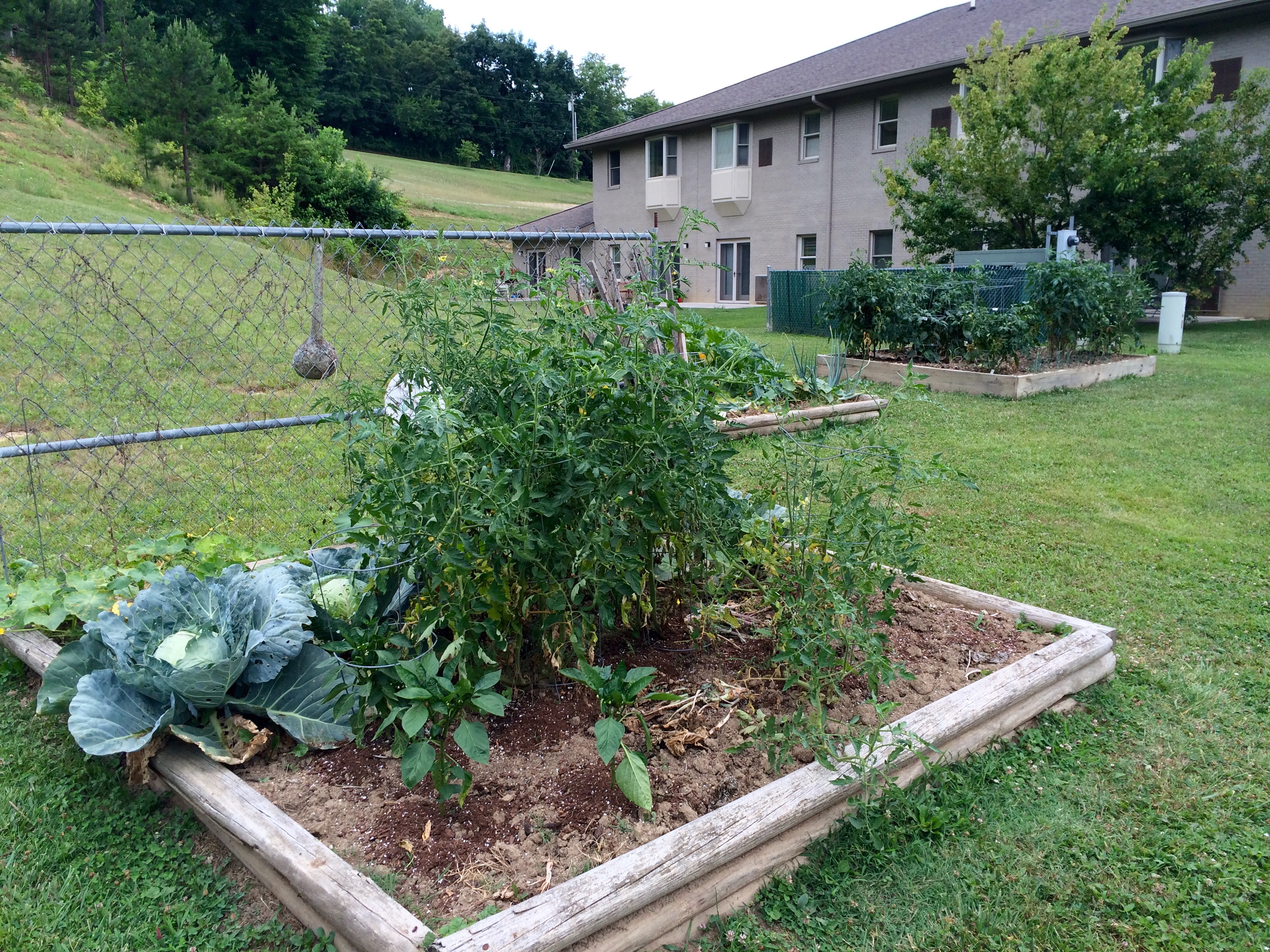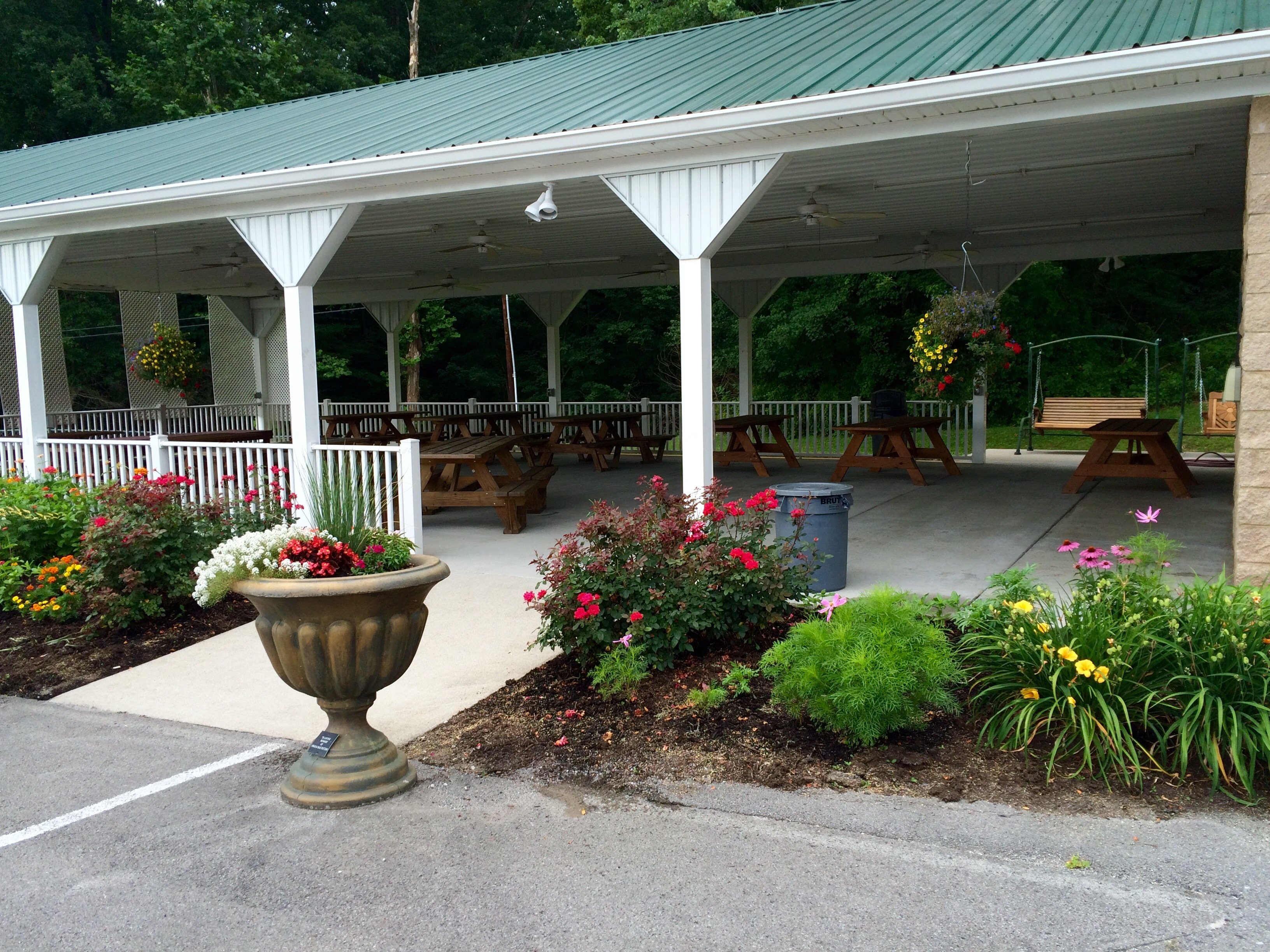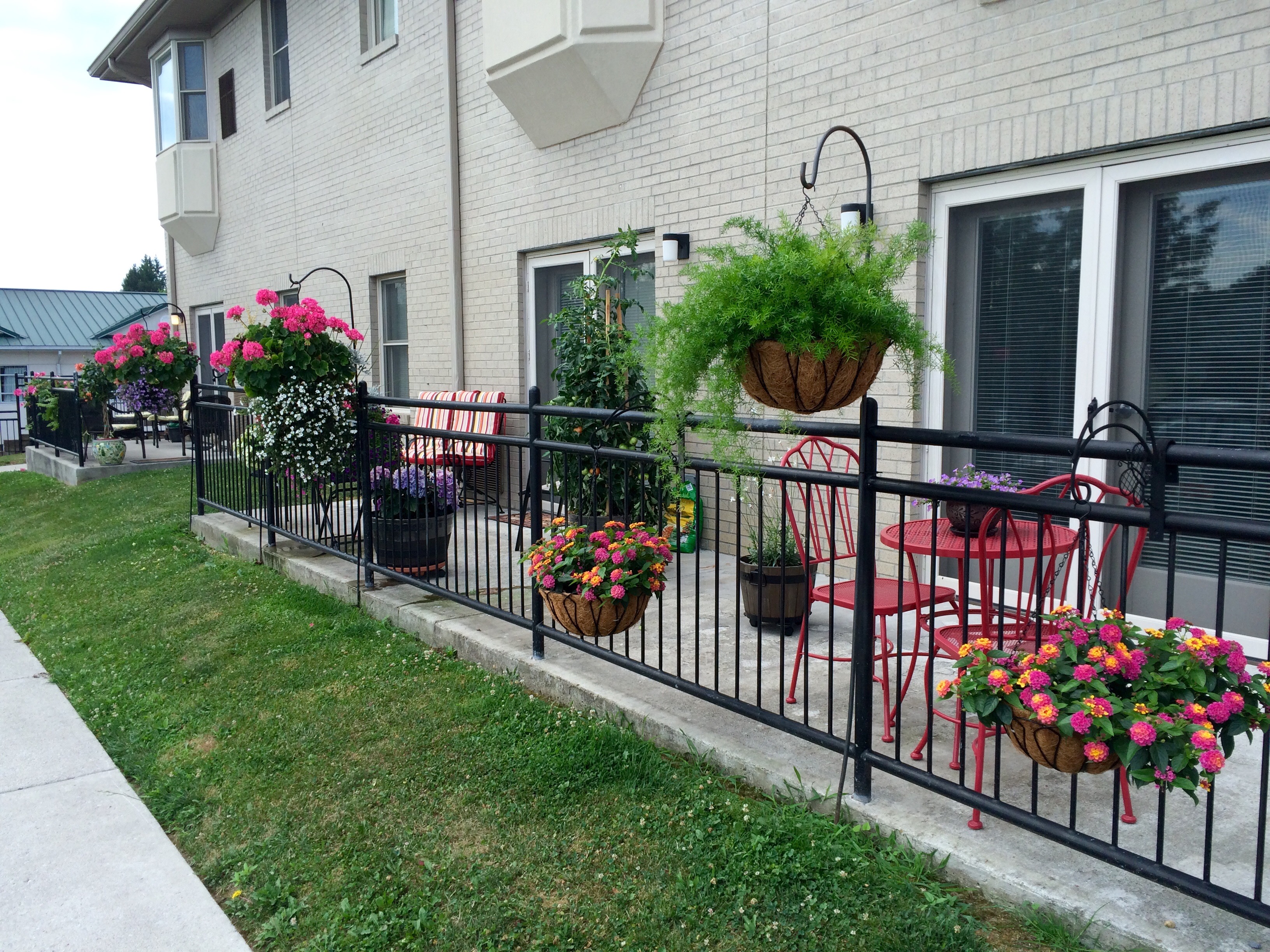 Choice of three floor plans; 34 apartments in each Assisted Living Community (ALC)
Three delicious meals served daily, with snacks available
Library including fire place
Wellness/Exercise Room
Private and lockable mail boxes
Laundry/Linen services weekly
Weekly Housekeeping services
Emergency Call System
Assistance with Self-Administration of Medication
Campus Pharmacy
Assistance with Activities of Daily Living (ADLs)

Bathing
Dressing
Hygiene and Grooming

Hallway Handrails
Maintenance Service
24-Hour Professional Staff
Scheduled Transportation
Social and Cultural Activities
Pet Friendly
Fire Protection
Smoke Detectors and Sprinklers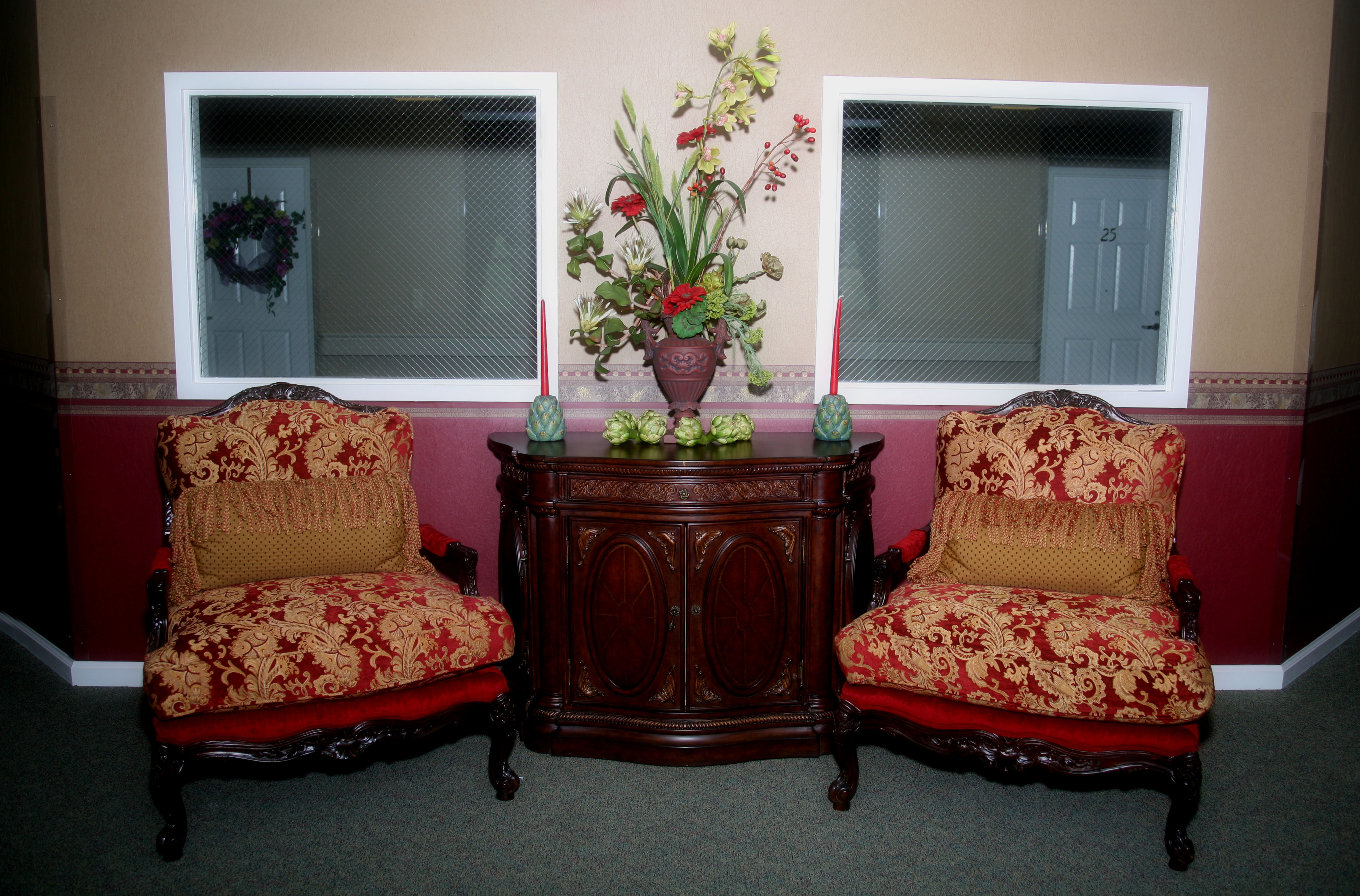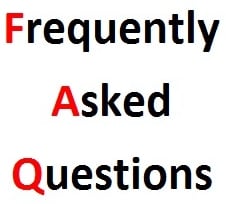 What is Assisted Living?
Assisted Living is a special combination of housing and personalized supportive services designed to respond to the individual needs of those who require help with activities of daily living. Assisted Living care promotes maximum independence and dignity for each resident and encourages the involvement of a resident's family, neighbors, and friends. Staff is available 24 hours to meet both scheduled and unscheduled needs.
Who Lives in Assisted Living Residences?
Assisted Living residents can be young or old, affluent or low income, frail or disabled. A typical resident is a woman in her eighties, and is either widowed or single. Assisted Living is appropriate for someone who is too frail to live at home or wants extra support.
How is Assisted Living Regulated?
Assisted Living regulations are consumer-oriented; balancing the safety concerns everyone shares with consumers' desires to retain their independence and freedom of choice. Most providers and their staff have special training as a result of assisted living residence policies. In addition, some states require special training and staff certification. Residences also must comply with local building codes and fire safety regulations.
Who Pays the Bill for an Assisted Living Residence?
Residents or their families generally pay the cost of care from their own financial resources. Depending on the nature of an individual's health insurance program or long-term care insurance policy, some costs may be reimbursable.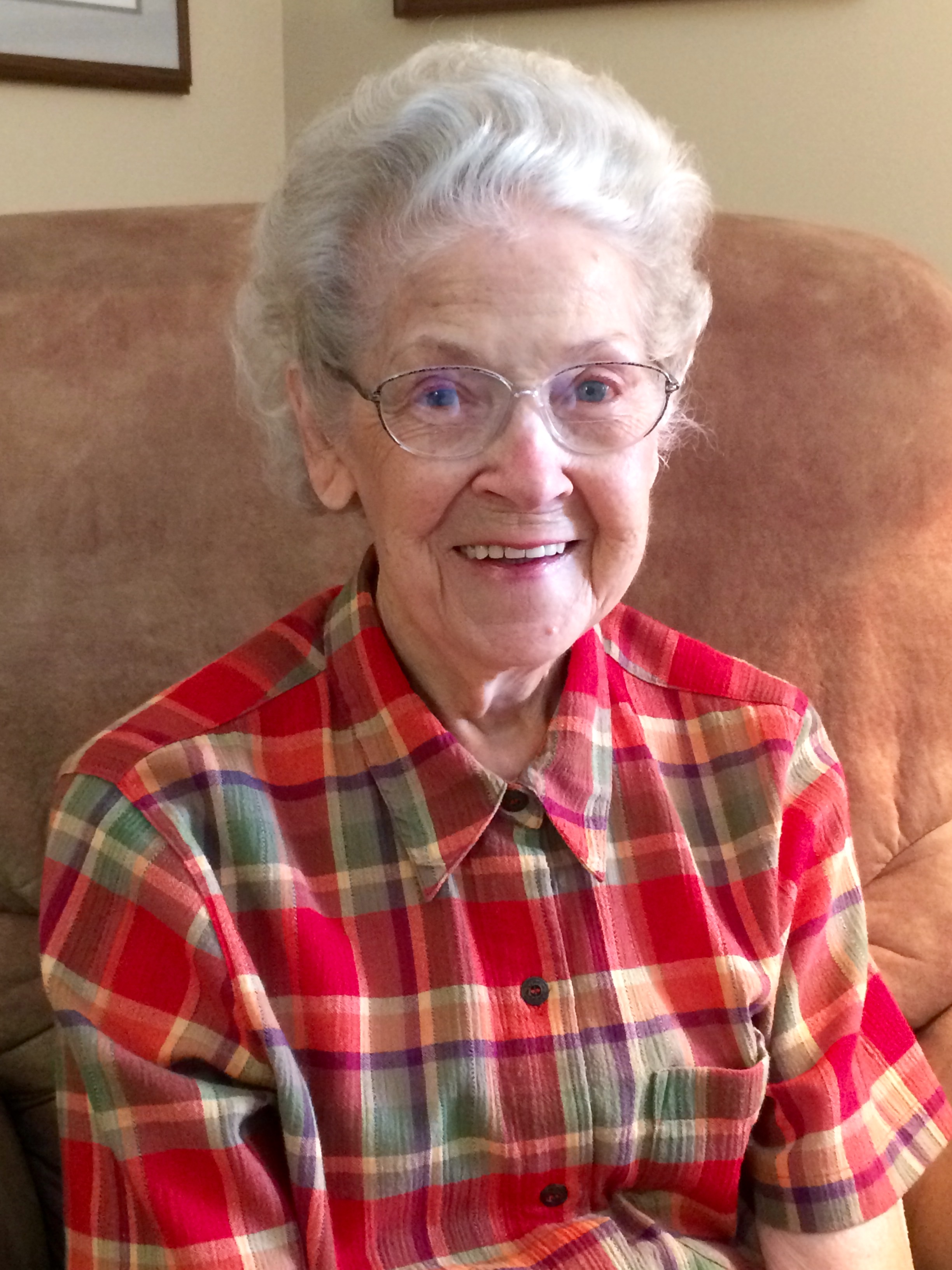 "I can't say enough good things about Laurel Village. I've been here longer than I thought...I stayed for my son's peace of mind and the longer I stayed the more I enjoyed it; especially once I started participating in the activities they offer."


Tilla Weaver